We've wowed over 600 families in the past two decades, transforming their visions into beautifully appointed dream homes that are built to stand the test of time, both structurally and conceptually. Some of the numerous reasons why so many of your neighbors have chosen Stephens Homes include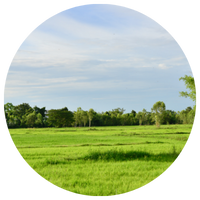 1. Lot Selection
We can help evaluate different home site characteristics, location, price and many other factors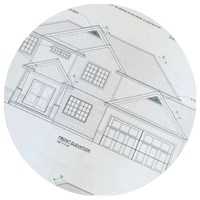 2. Plan Selection
We will create the layout of your dreams while keeping in mind what works for your family and budget.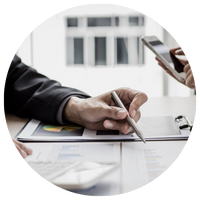 3. Specs & Pricing
We will create specifications that will help you understand how each piece of the project will fit together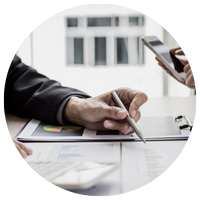 4. Contracts
Sign a purchase agreement in conjuction with plans, specifications and deposit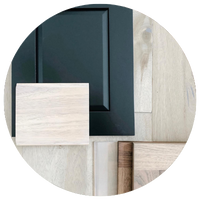 5. Selections
Now for the fun part. Work with our team to select your interior and exterior finishes.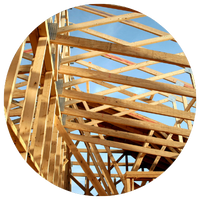 6. Construction
We will meet on site a couple times during the process to walkthrough a few items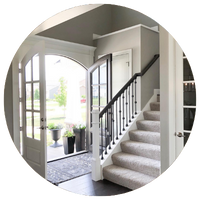 7. Walkthrough
We will spend time getting acquainted with how to operate your new home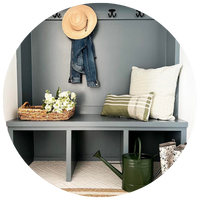 7. Final Closing
Close on your mortgage, plan and complete your move and enjoy your new home!
Let's Answer Your Questions!
Do I need to be pre-approved before meeting with you?
No, you do not have to be pre-approved for a home loan.  We do require a pre-approval letter from a lender before starting a custom home.  
How do I get pre-approved for a home loan?
We have a network of great lenders to help you buy or build your dream home. Please find our preferred lender information here.
How do I get financing to build a custom home or buy a spec?
We have a neverwork of great lenders to help you buy or build your dream home.  Please find our preferred lender information here.
How does the constuction loan work?
We want you to fully understand how the process works, so please contact us via email or phone.
How do payments work?
For custom homes a down payment will be due at contract signing.  The remainder will be paid at closing.
Questions for Stephens Homes
What communities do you build in?
We build in the Bloomington – Normal , Champaign – Urbana and surrounding communities. Please contact us for more information. 
What style of homes do you specialize in?
With over 30+ years of experience we spealize in ever home type and style.  We love creating innovative custom designs for our clients.
Do you only build single family homes?
We build single and multi-family homes.
What type of home warranty do you provide?
We provide a 1 year home warranty.
Do you ever build homes with solar or geothermal?
Yes!  We want our clients to be aware that alternative power sources can be provided but they do have a significantly larger up-front cost.
General Construction Questions
What is the best month to build?
The best time to build is to start in the spring, but we can build anytime of the year – weather permitting.
Do you build in the winter?
Yes, but winter costs will occur.
How do I find the perfect floor plan?
We have a collection of spec home floor plans to choose from for ranch and 2 story homes. However, we love working with clients on custom floor plans which is typically what we specialize in. We love creating personalized plans to fit the specific needs of our homeowners.
Questions Before You Build
Should I buy land before contacting a building, or talk to a builder before I buy land?
We recommend contacting us before purchasing a lot to ensure your designed floor plan and wish list can be achieved. 
What are the steps in building a new custom home?
First you need to be pre-approved to determine your budget. Next you will need to find the perfect floor plan and lot.  After finalizing your wish list and budget the purchase agreement will be signed and construction will get started. 
Preparing For Your First Appointment
What can I expect at my first custom homebuilding appointment?
We want to make sure Stephens Homes is the right builder for you.  At our firs meeting we will go over your wish list, lot area, and any questions you might have.
What should I bring to the custom homebuilding appointment?
Please bring your wish list, floor plan if you have one and specs if you have already purchased land.
Questions During the Building Process
Is it ok to visit my home while it's under construction?
We want you to check the progress of your new home.  However, the liability process, we do ask that you schedule an appointment with us or your realtor to ensure your safety around the construction site.
Should we expect any extra costs about the original construction bid?
When signing a contract for a custom home the budget will always remain the same unless changes or upgrades are made during the building process. The only unforeseen price change would be an subsoil issues that aren't found until digging occurs.
What occurs during closing on my new custom home?
A walk-through inspection will occur  prior to your moving in.  This will initiate your 1-year home warranty and outline any items that may need to be corrected before moving in. 
When can I start moving in?