This project couldn't have been more magical as it wrapped up during the best time of year. One week shy of Christmas, this European transitional farmhouse received the final touches of holiday spirit. Our goal is to bring warmth and charm into each new build to reflect the owners visions of their forever home. From the gorgeous exterior to the intricate styling, we did not leave a single detail unplanned. Welcome to Christmas on Briarwood.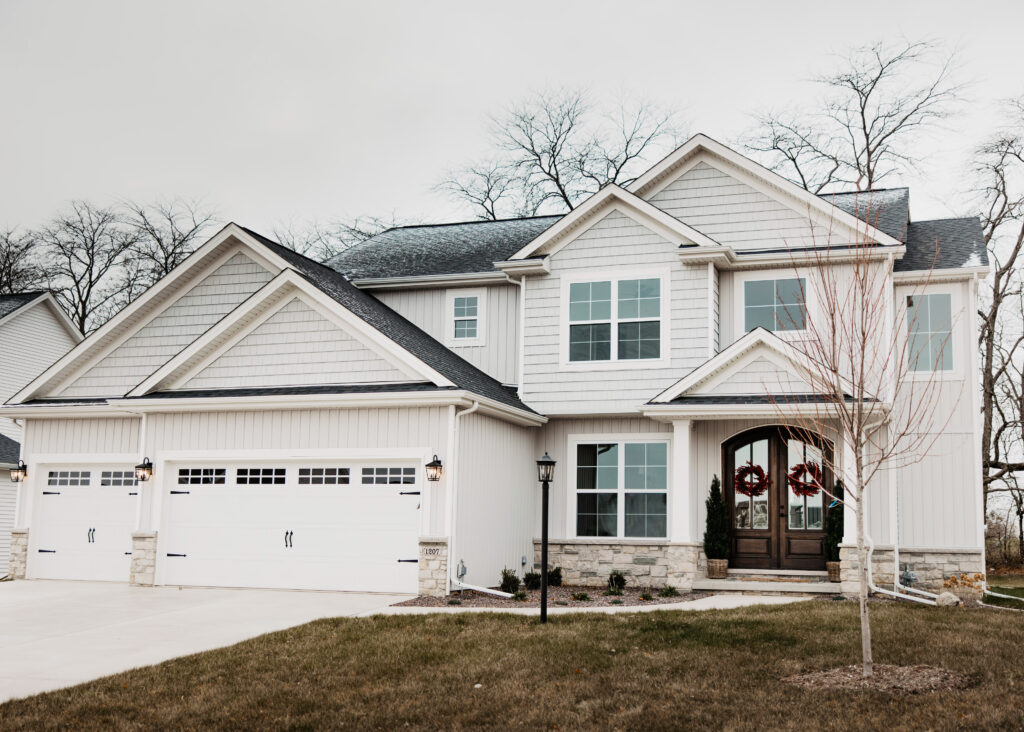 [show_shopthepost_widget id="4910597″]
CHRISTMAS ON BRIARWOOD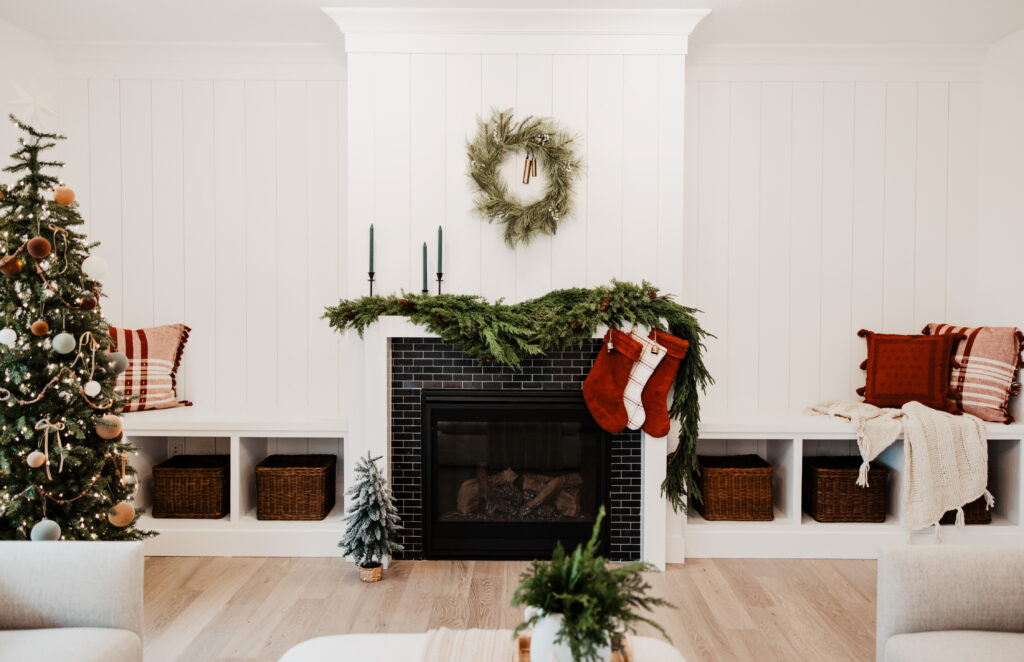 LIVING ROOM
We chose to go with vertical shiplap walls to bring warmth and character into this space. The custom bench seating provides extra storage as well as cozy seating for guests to enjoy. These built-in benches also provide the home with a range of styling possibilities. Adding textured throw pillows and blankets depending on seasonal decor variations is a must! With it only being a week away from Christmas, we chose oversized woven pillows with traditional red, cream, and plaid colors/ patterns. Textural variation is the best way to way to switch up and embrace seasonal decor changes.
The chosen furniture is all neutral upholstered selections from Williams & Sonoma. Choosing simple yet elegant furniture allowed us to emphasize the character of the home itself.
[show_shopthepost_widget id="4910585″]
THE KITCHEN
This may possibly be our favorite space in this home because of how many unique and intricate details went into this fully custom kitchen. The hood is the absolute star of the show so everything else was chosen to highlight its beauty. The stunning quartz backsplash and custom cabinetry directly contrast the hickory wood island. This island is such statement piece and makes the entire space feel warm and homey, and the gorgeous stain was made specifically for Stephens Home.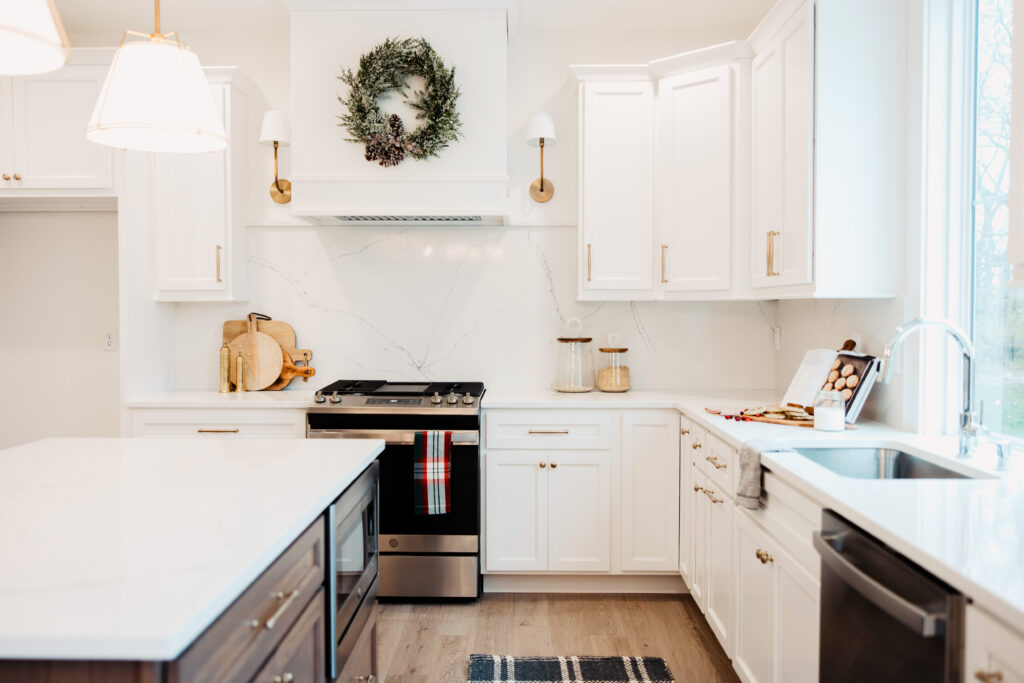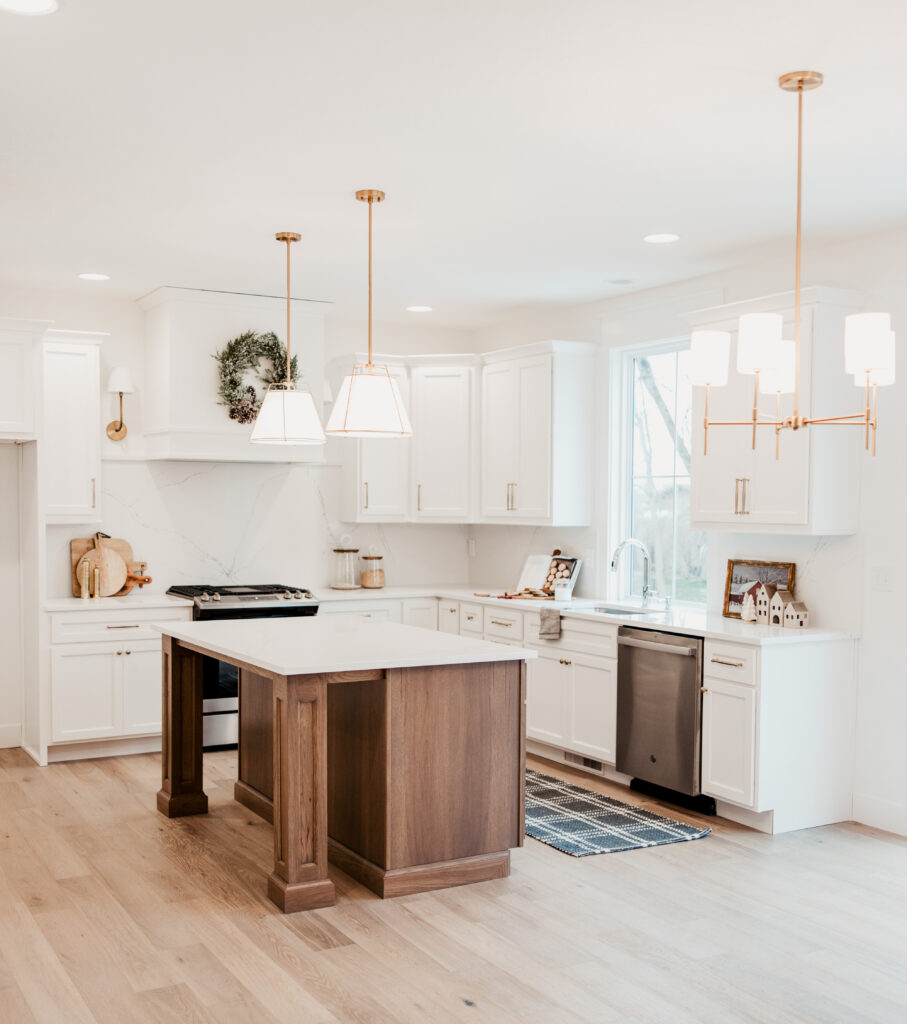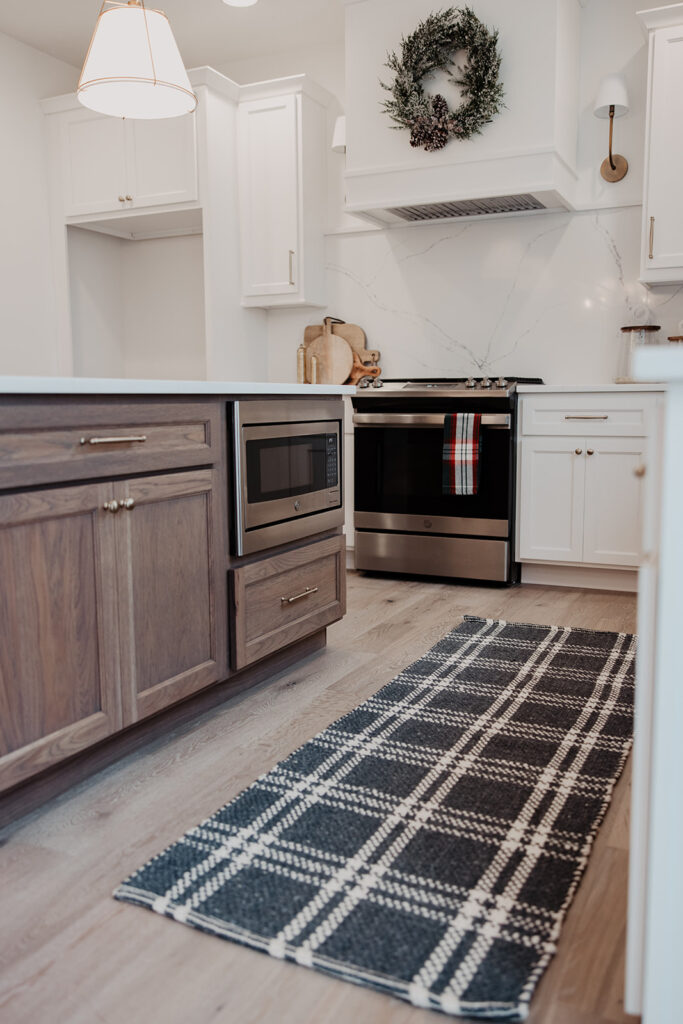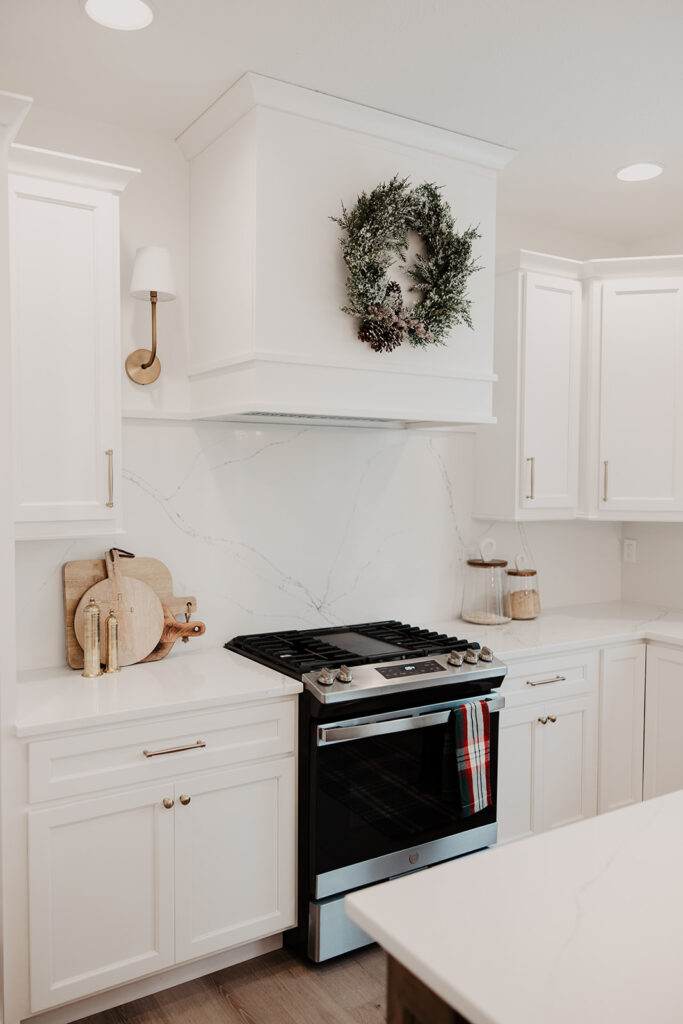 Simple and elegant styling was all this custom kitchen needed. Carefully placed decor pieces accentuate the natural beauty of this space without overwhelming it. We wanted the details of the build to be the highlight of each and every room.
[show_shopthepost_widget id="4910588″]
THE MUDROOM
We chose brick flooring in a herringbone pattern to maintain that warm and homey aesthetic. This rich and dark blue paint turned out to be the best possible choice for this space. It enveloped this room in an elegant European countryside vibe.
[show_shopthepost_widget id="4910595″]
We enjoyed this project so much and it was such a pleasure to bring these plans and ideas to life. Creating a space to fall in love with is our goal, and it was attained in this custom build.