Everyone loves a stunning wood floor through out their home, but did you know there are different types of hardwood flooring options? You need too consider the environment your flooring is in (humidity, heat, etc), how durable you need it to be, and how much direct sun exposure your floors will be getting. This will be explained shortly.
Firstly, there are two main types of wood flooring options that have nothing to do with the type of wood.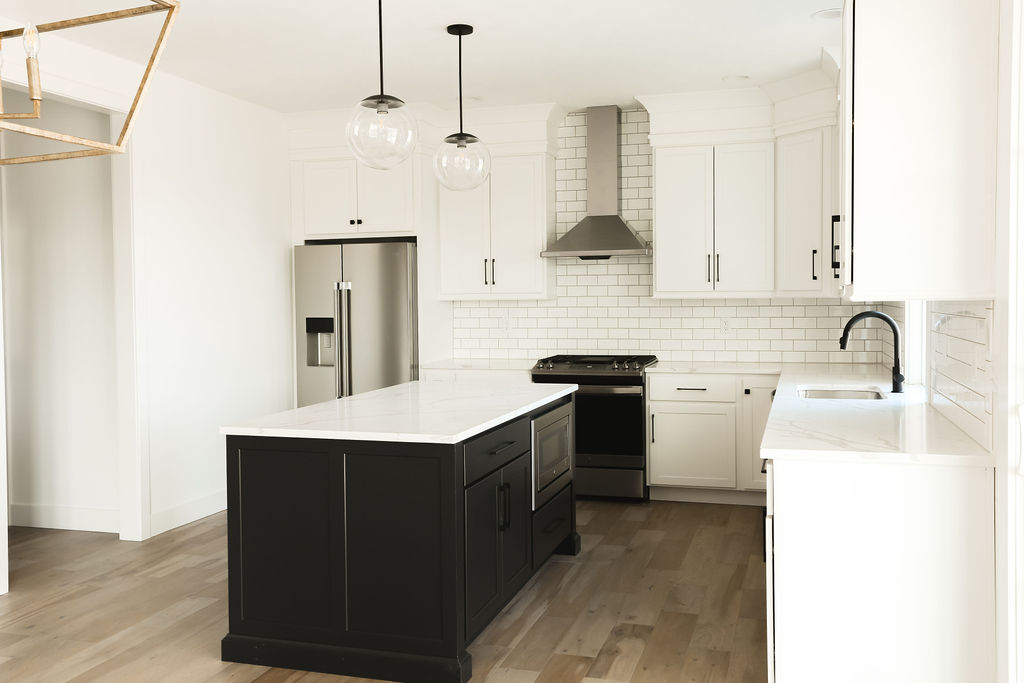 Two Types of Hardwood Flooring
1. Solid Hardwood Flooring
Solid hardwood is the longest lasting choice, but it also the most expensive. Wide and solid planks of wood are fitted together to create your floor. You'll need to (and will be able to) sand down your floors every few years to extend its lifetime. See, solid hardwood flooring is susceptible to warping though varying levels of moisture and humidity. It's important to take care of these floors to preserve their beauty.
2. Engineered Hardwood Flooring
A top layer of wood is essentially placed over a sublayer of various materials, or simply other layers of wood. This type of flooring is very resilient and doesn't become as easily damaged in the presence of moisture/ humidity. It is also a less expensive option than solid hardwood. The drawback, is that this type of hardwood can not be sanded and refinished in the future.
Once you've decided on Solid Hardwood vs. Engineered Hardwood, you'll be picking the type of wood. Currently, there are roughly seven different types you'll run into.
Seven Types of Hardwood Flooring
Cherry
Cherry wood is gorgeous, which is why it's fairly expensive. It's a stunning reddish-brown color with visible grains and patterns. Cherry wood is very prone to darkening after months of sun exposure, so this may not be the best option if you have tons of natural light pouring in. This type of wood is also prone to becoming damaged. It's very soft, which allows it to scuff and warp easily.
Oak
There's a reason Oak is so popular. It's affordable, it's durable, and it's easy to work with. There are two different types of oak: Red and White. Oak is an excellent option for an area with high foot traffic or for a family with many dogs running around.
Bamboo
Bamboo has risen in popularity over the years because it is eco-friendly. It's extremely cost-effective, and it does have to be installed over a subfloor. Bamboo is trendy in commercial spaces because of its durability. The only places it shouldn't be used are outside and in bathrooms, as it does not do well with water exposure.
Walnut
Walnut wood flooring brings a certain elegant charm with it. There can be a lot of color variation with walnut, so it's very unique to your space. Unfortunately, it does scuff and dent easily so it may not be best for high traffic areas.
Parquet
This isn't a type of wood but rather a way of laying wood. It's included here as it is extremely popular and has been around for a long time. Small strips of wood are arranged into a distinctive patterned tile. Those tiles then create your flooring. This technique is visually stunning, and tons of patterns and stains are available.
Maple
Maple is fairly light, but very durable. It's one of the most hard and dense wood options out there, so you won't have to worry about constantly taking care of it. It's perfectly fine for high foot traffic areas and it's not temperamental to temperatures or humidity.
Pine
Pine is a very affordable option but also a very soft wood. You'll need to be careful with this option, as it can easily dent and scuff. It's also prone to discoloration over time, so making sure it is refinished every 5-10 years is a good idea. If you install it and take care of it properly, it will last you a long time.
For more information about other aspects of building a custom home or remodeling, visit our main blog page!