A home build or reno project is never complete without deciding on cabinet hardware! This blog will discuss the basics of hardware options available to you. We'll then chat about different hardware finishes!
The Basics of Cabinet Hardware: Pulls, Knobs, and Screws
To begin with, let's clarify what we're talking about when we mention cabinet hardware. Essentially, we're focusing on three primary elements: pulls, knobs, and screws.
Pulls
Often referred to as handles, pulls are typically used for drawers and doors. They come in a variety of shapes and sizes, ranging from simple bars to intricately designed pieces. Your choice should depend on the overall aesthetic you're going for. For example, if you're after a minimalist look, sleek and simple pulls are your best bet.
Knobs
Ah, knobs. These are the little round pieces that are perfect for smaller drawers or cabinet doors. Like pulls, they come in an array of styles. A classic round knob is timeless, but don't hesitate to explore other shapes like square or even hexagonal if you're feeling adventurous.
Screws
Now, you might think, "Why mention screws?" Well, while they're the smallest part of the equation, they're undeniably crucial. Screws keep our pulls and knobs securely in place. Most knobs and pulls come with screws, but it's essential to ensure the length is right for your cabinet's thickness.
There are several types available like pan head sheet metal screws (for door frames), round head wood screws (ideal for face frames) and tapping anchors (great for sideways installation).
Cabinet Hardware Finishes: Black, Gold, and Silver
A major decision in your cabinet hardware journey will involve the finish. Here, we'll explore the three main types: black, gold, and silver. There is a large variety of different names for these three finishes which you'll see shortly.
Black Cabinet Hardware
The two main types of black hardware are oil rubbed bronze and matte black.
Matte Black: This finish is as it sounds – smooth and without shine. It's contemporary and sleek, often used in modern homes.
Oil Rubbed Bronze: This is a rich, deep color with hints of copper and brown. Perfect if you want a vintage or rustic feel.
Other types of black hardware include the following:
Flat Black
Black Iron
Bronze
Aged Bronze
Satin Black
Venetain Bronze
Gold Cabinet Hardware
The two main types of gold hardware are satin brass and polished brass.
Polished Brass: This finish is very reflective and brings out warm undertones to the hardware.
Satin Brass: Has a brushed look and also brings out warm undertones to the hardware.
Other types of gold hardware include the following:
Polished Brass
Satin Brass
Brushed Brass
Brass
Aged Brass
Antique brass
Bright Brass
Non-Lacquered Brass
Bright Brass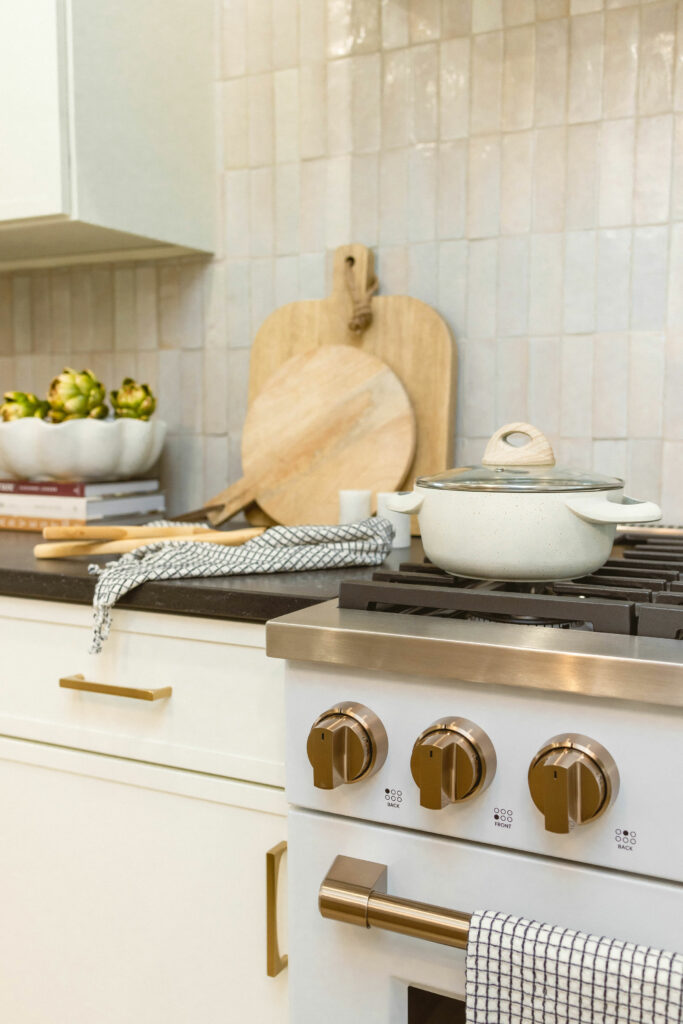 Silver Cabinet Hardware
The three main categories of silver hardware are polished nickel, chrome, and satin nickel.
Polished Nickel: Great for mixing with other metals due to warm undertones.
Chrome: Very bright and reflective.
Satin Nickel: Cool undertones and a brushed appearance.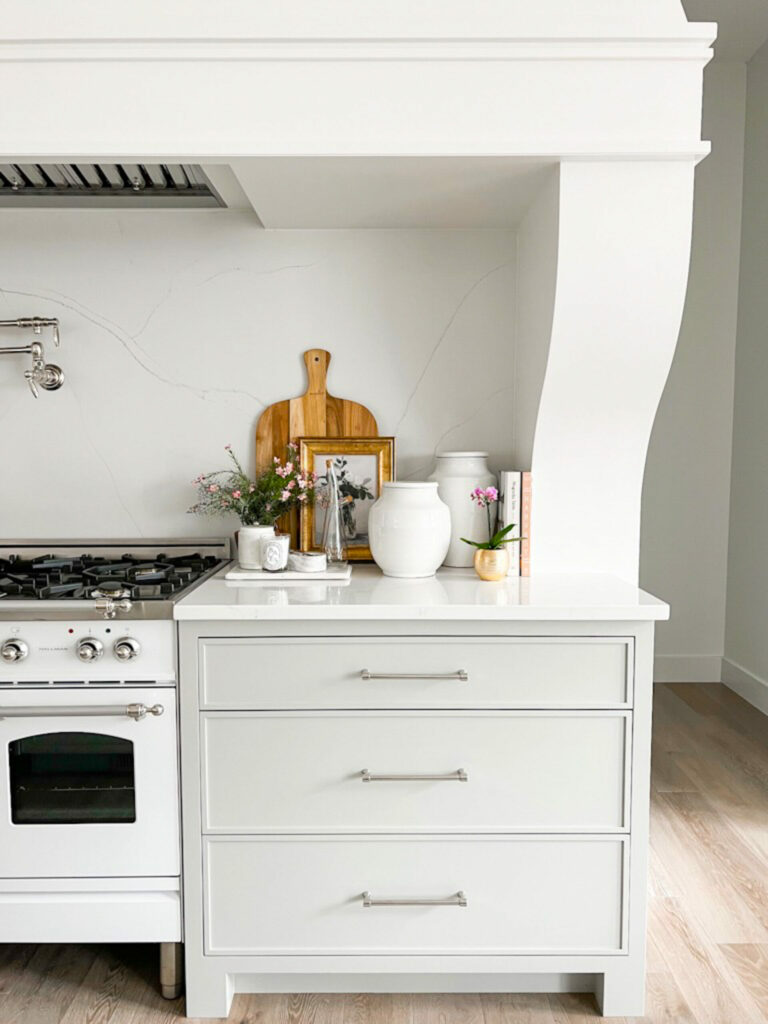 To Wrap it Up…
Choosing the right cabinet hardware finishes can genuinely transform your space. With this guide, I hope you feel more confident in your decisions. Whether you gravitate towards the elegance of black, the opulence of gold, or the versatility of silver, always remember, that it's the small details that make a big difference.
For more kitchen design guides, check out the following blogs!
Discovering Kitchen Tile Patterns
A Guide to Kitchen Countertops