Interviewing a custom home builder can be a daunting task. You may either have too many questions or may not know what to ask. Not only is choosing the right builder important, but being able to form a close relationship is key as well. Asking the proper questions ensures you choose the best builder to work with you and your vision. During the initial interview, ensure your builder has specific, straightforward answers. They may not be the right fit for you if they don't. At the end of this blog, all the questions to ask a custom home builder are compiled into an easy-to-save image for you!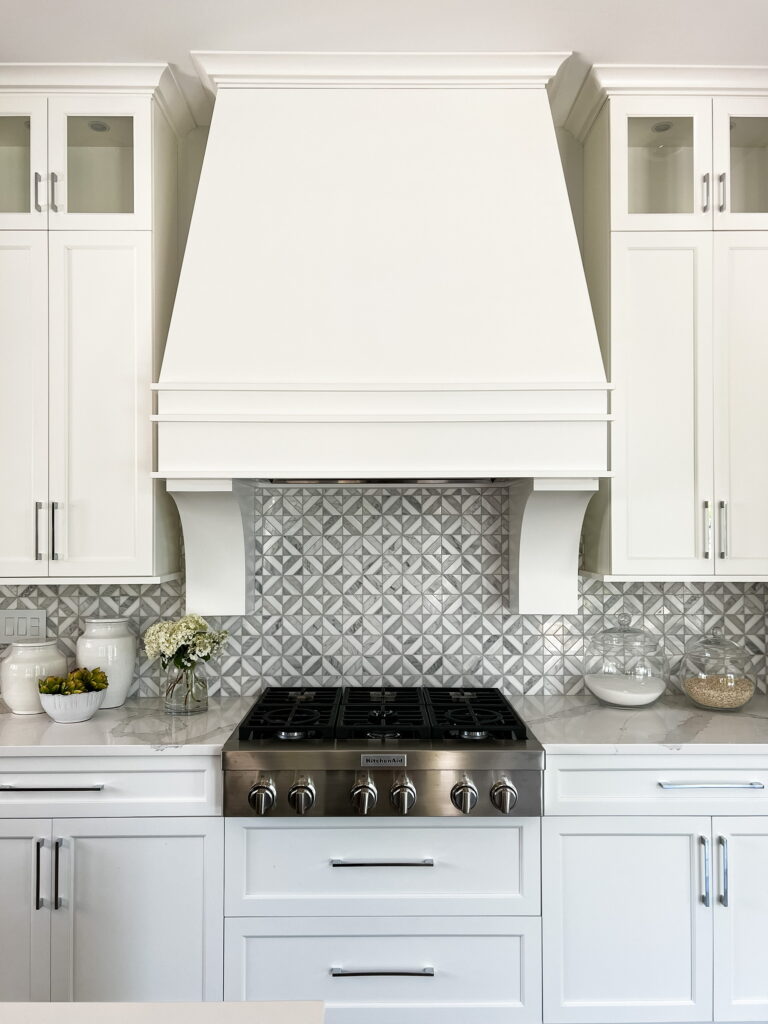 ASK FOR A PORTFOLIO
Take the time to look through a builder's portfolio carefully. During your initial interview, be sure to ask about previous projects that are similar to yours! Do not be afraid to ask for examples of previous builds or projects. This will be your home; the builder is the key to bringing your vision to life. Ask the following questions:
How many projects have you worked on? How many do you do yearly?
How many projects are you currently working on, and is this a typical amount for you?
Do you have any client references I can call?
UNDERSTAND THE PROCESS
Ask your builder to explain every step of the building process to you. You should be given a timeline for when specific decisions need to be made and what happens if you decide on last-minute changes. Try to gauge how reciprocating the builder is and how easy it will be to work with them.
How many people do you have on your team?
How many team members will we be directly working with? Which parts of the build are those members responsible for?
How often is a supervisor on site?
May we please have a list of all of your subcontractors and their contact information?
UNDERSTAND THE TIMING
You absolutely need to have clear and laid out schedule for your build. Things do happen and projects run behind, but a skilled builder should be able to give you a narrow timeframe of completion. Various parts of the build will have specific deadlines, so be sure your builder can break everything down for you!
How did you come up with this specific time frame?
Which parts of the build have you seen go over past the deadline with your past projects?
Do you foresee any potential issues with our timeframe for this build?
FIGURE OUT COSTS AND BUDGET
Your builder will describe their method of determining costs for your project. Always ask questions about this process and be sure they have a clear understanding of your budget. You should also list prioritized spaces in your new build, and spaces where you're ok with cutting costs, if necessary. Cost discrepancies happen, and you should be prepared to deal with them appropriately.
How do we stay within our budget if costs increase?
How often has this situation happened in your previous projects?
How will you communicate these issues with us?
Will you provide any guarantees or warranties?
DOCUMENT YOUR COMMUNICATION
It's easy for things to get "lost in translation" no matter what method of communication you use. Keep track of your emails, take notes during phone conversations, and always ask for phone conversations to be summarized in an email! Always feel free to send follow up emails to your builder to ensure everything was communicated correctly.
Take several interviews and find a reputable builder who understands your vision and your budget. Don't be scared of asking too many questions. At the end of the day, your home is your number one asset and the builder you choose will understand its importance.
Below is a summary of questions to ask a custom home builder! Screenshot it, or save the image for future use!
Check out our main blog page for a variety of home-building and design blogs! Find them here!