The cold winter chill of the Christmas Season is right around the corner. This is the perfect time to bring that Holiday warmth into your home! From large pre-lit trees to small festive decor accents, this shop-able blog has you covered. These are some of the most beautiful Christmas decorations all compiled into easy to find sections to help in creating a Christmas Wonderland in your home!
Trees, Garlands, & Wreaths
These are the staple of Christmas Home decorating. Bright greenery placed carefully around your space makes such a visual impact. Garlands strewn down the staircase and across the fireplace mantle, or wreaths hung in multiple rooms throughout the home. Lastly, the Holiday spirit that resonates from the Christmas Tree in your living room is of highest importance. I always recommend purchasing high quality greenery products as it makes such a huge difference! Shop my favorite finds below.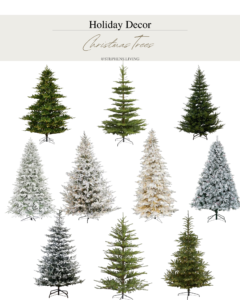 [show_shopthepost_widget id="4886001″]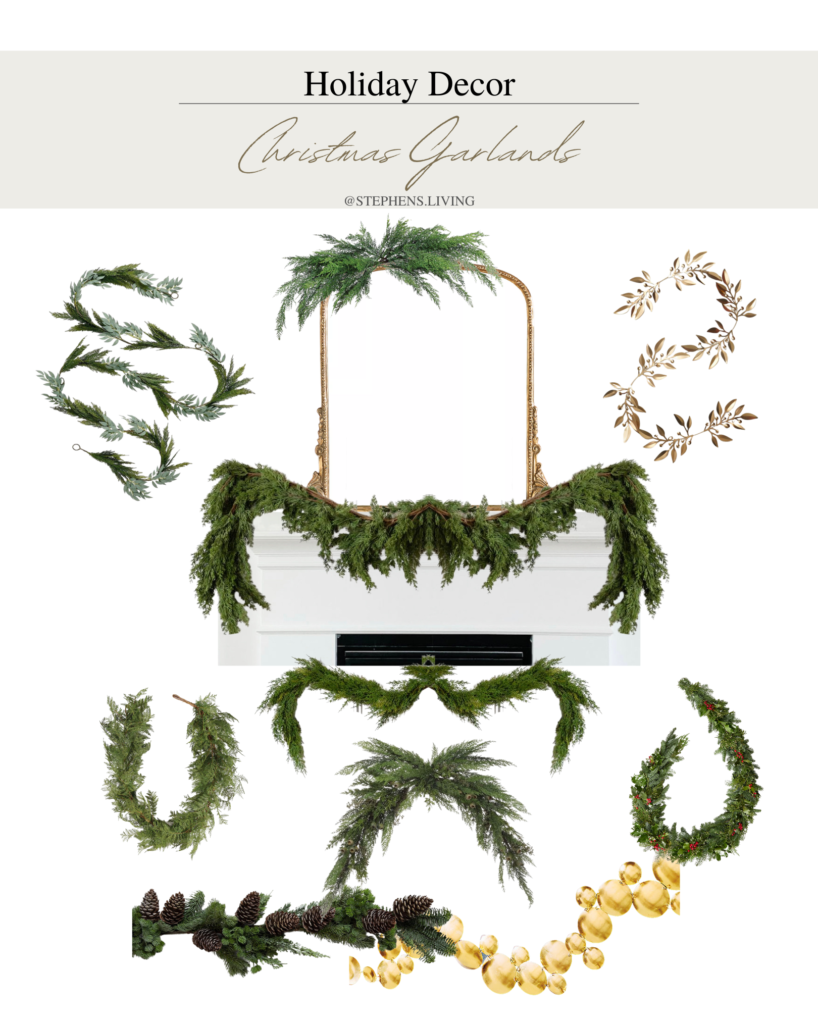 [show_shopthepost_widget id="4886003″]

[show_shopthepost_widget id="4886007″]
Christmas Throw Pillows & Blankets
Adding neutral yet festive colors into your home via throw pillow covers and blankets is probably the easiest decorative step you can take. Be sure to add items with varying texture as well: Faux furs, thick cable knits, and soft wools bring that warm and cozy feeling indoors and help you in creating a Christmas Wonderland.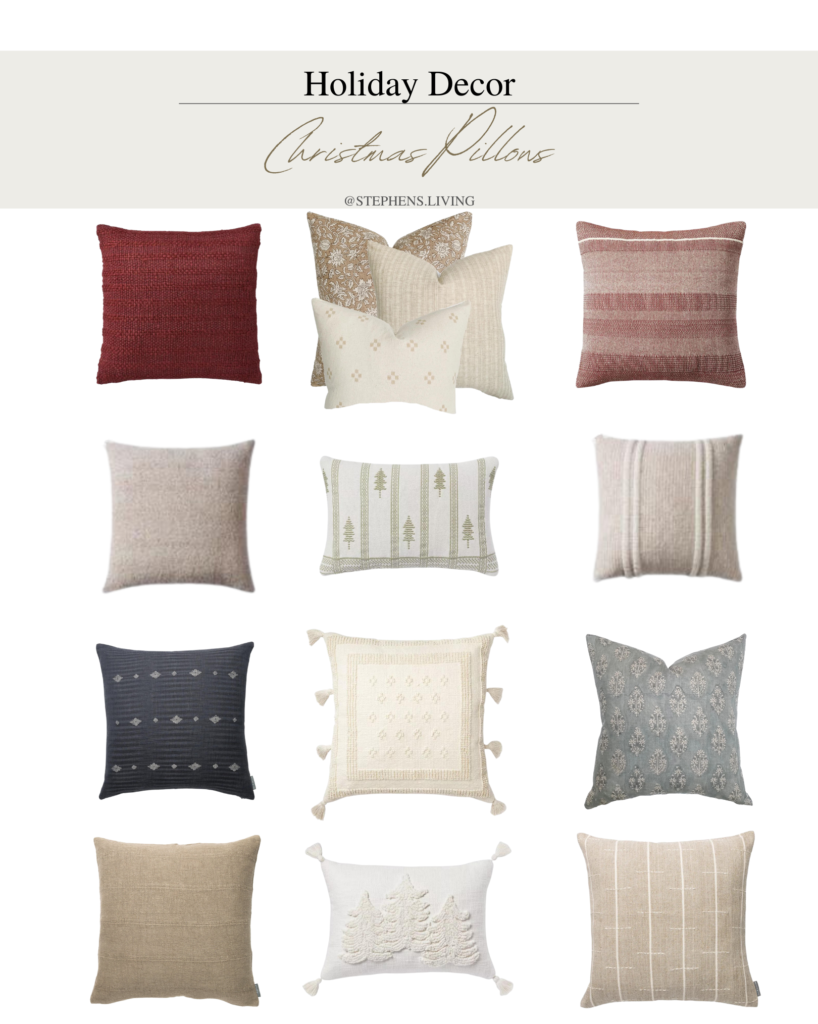 [show_shopthepost_widget id="4886009″]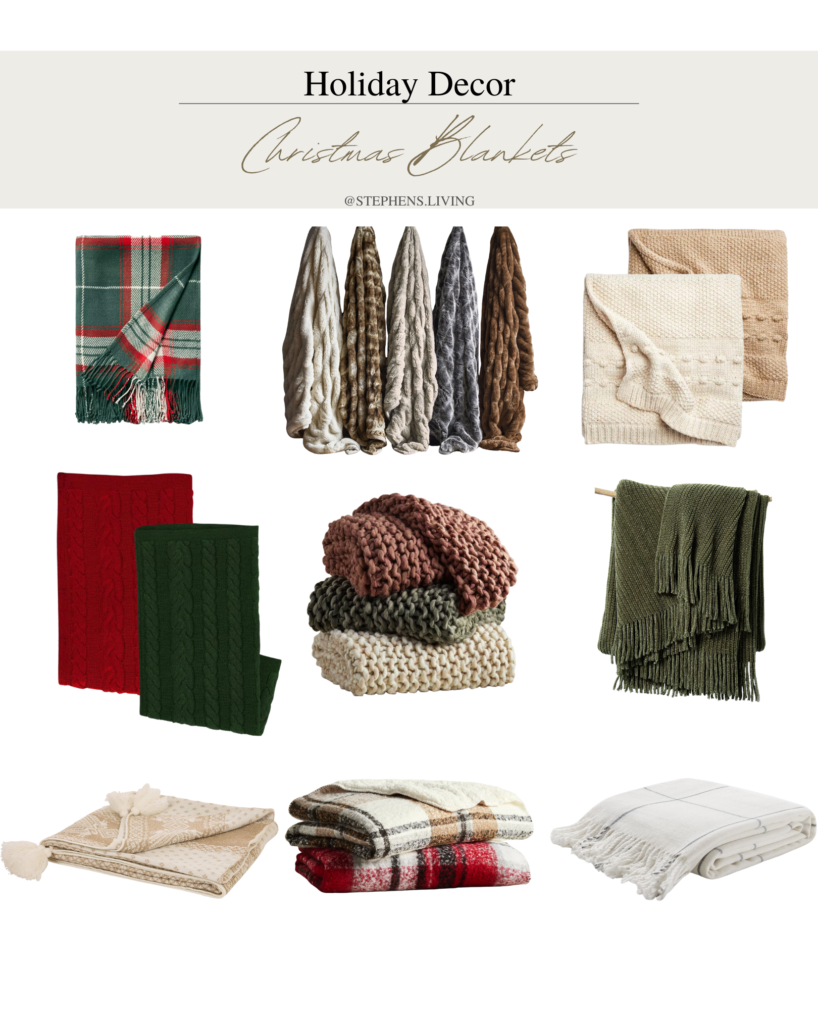 [show_shopthepost_widget id="4886012″]
Tree Stands, Skirts, & Doormats
One of my favorite parts of decorating is adding a visually stunning tree skirt. Textured tree skirts and stands are so simple to incorporate and bring the most out of your beautifully decorated tree! Secondly, don't forget the doormat! Allow the Holiday cheer to brighten your day every time you arrive back to your Christmas Wonderland.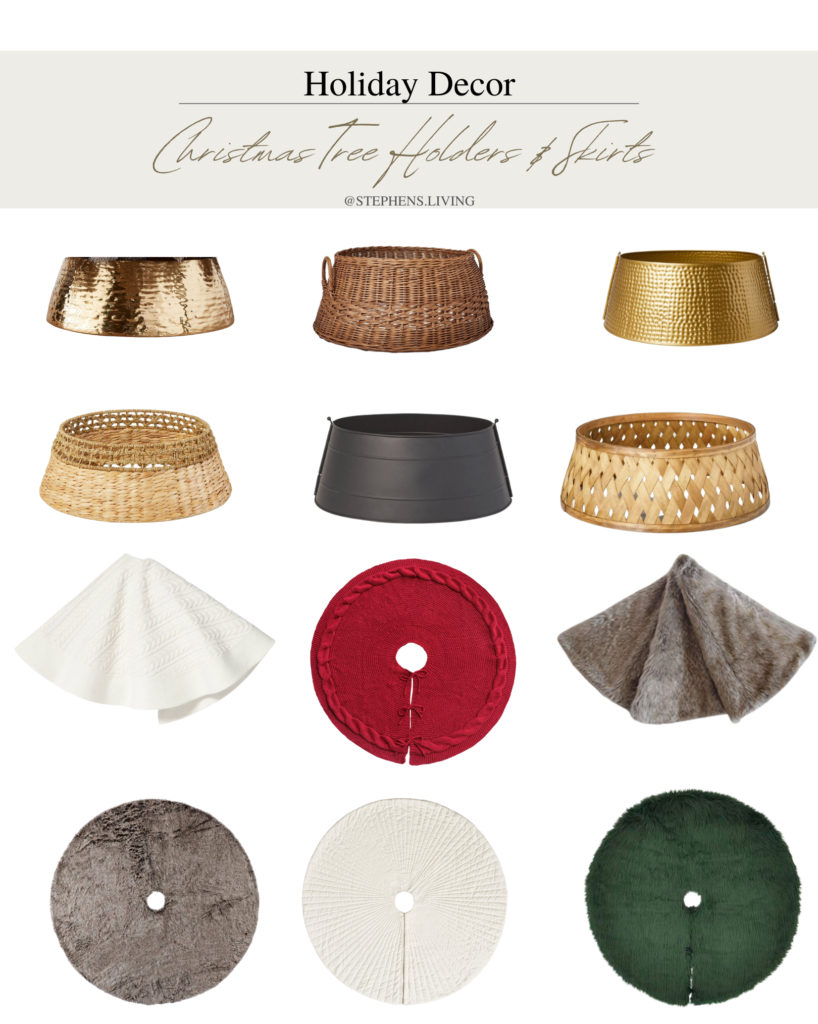 [show_shopthepost_widget id="4886016″]

[show_shopthepost_widget id="4886018″]
Christmas Stockings & Bells
Stockings are a great way to tie in your Christmas accent color of choice. There's so much variety out there for stocking options so finding ones in your preferred color and texture will be easy! Now.. Christmas Bells! These can be added to almost any decor piece or space in your home. Attach them to a simple wreath or garland or hang them from the corners of your entryway table. The possibilities are endless and will be simply stunning.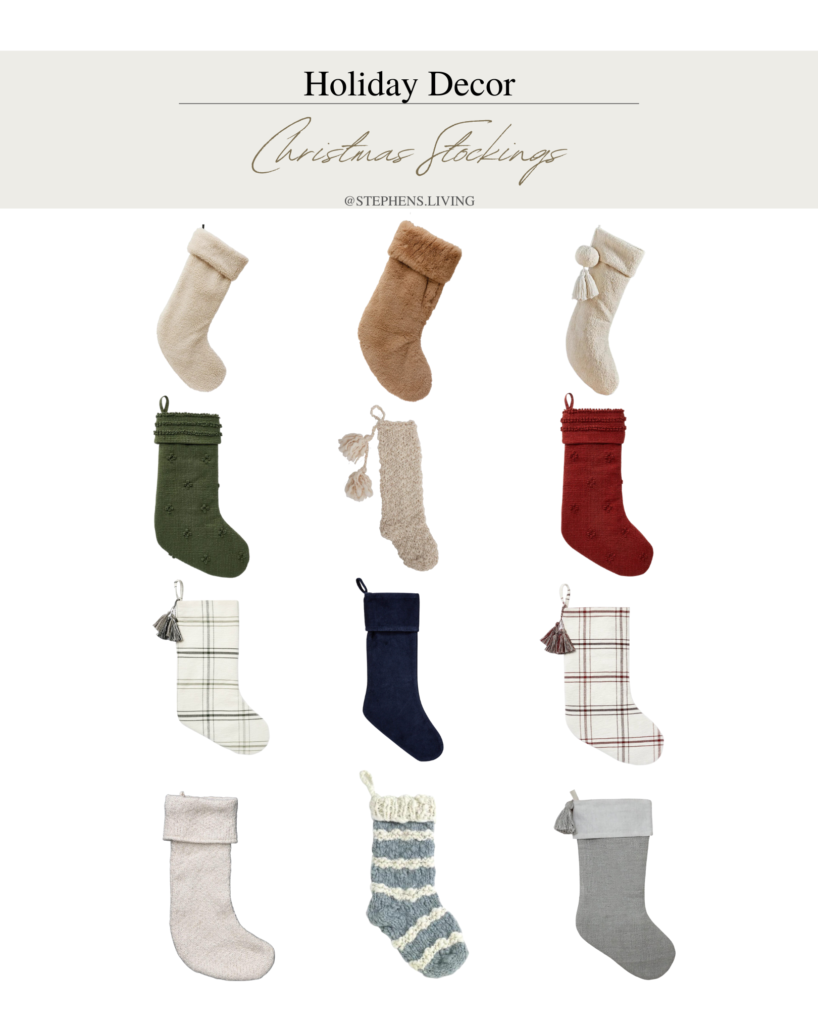 [show_shopthepost_widget id="4886022″]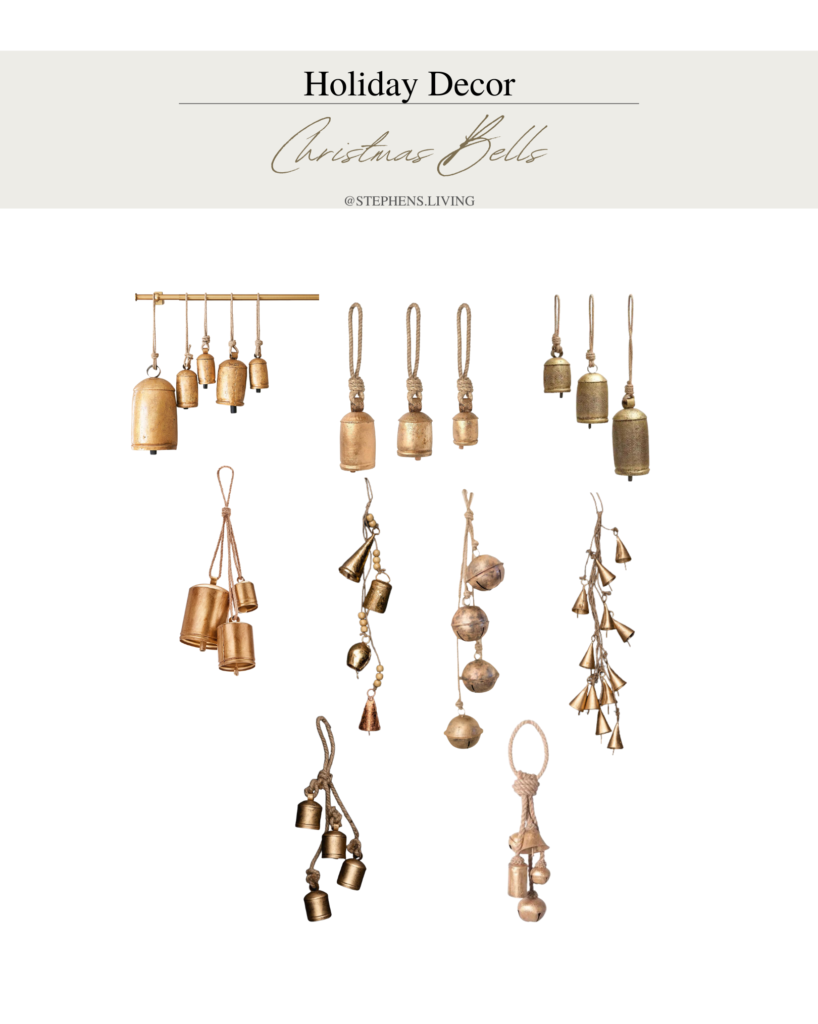 [show_shopthepost_widget id="4886024″]
Christmas Ornaments & Ribbon
Ornaments can be tricky. My best tip is to stick to a specific color scheme, the same one that will resonate throughout the rest of your home! Ornaments also come in a huge variety of textures. My personal favorite right now are velvet and cloudy finishes! Don't forget to hang them with a beautiful ribbon. Christmas ribbons can also be used other decor pieces or to tie to the end of a garland for some extra festive flare.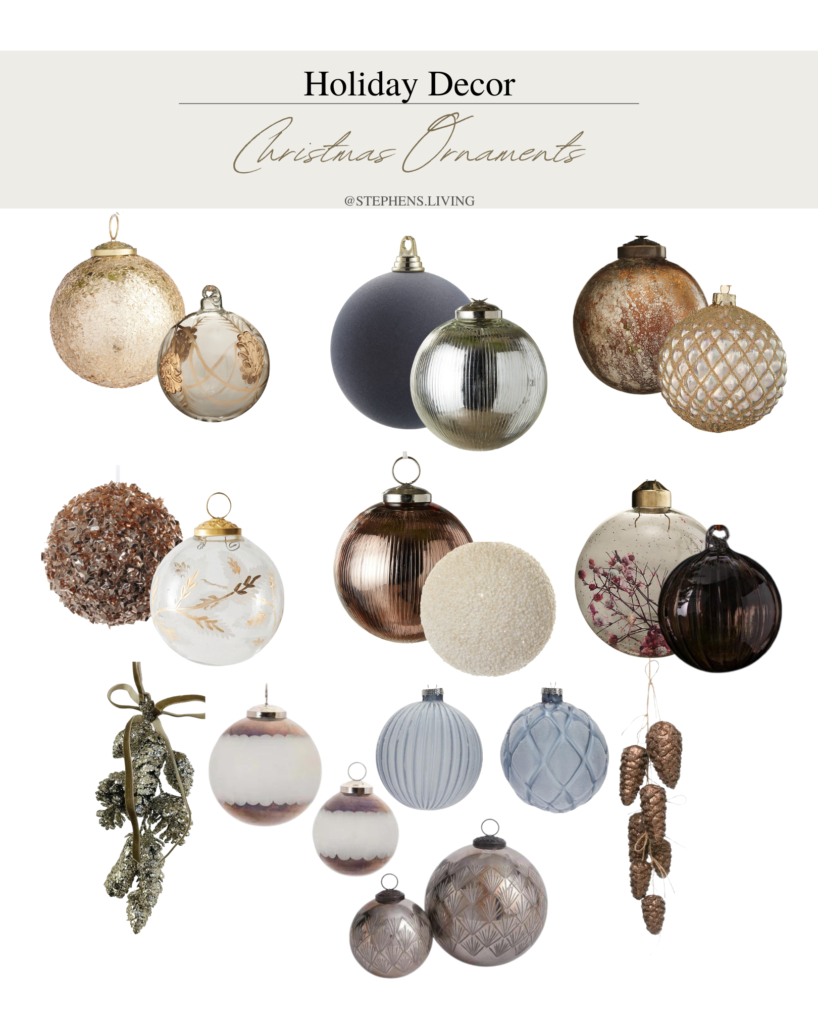 [show_shopthepost_widget id="4886028″]
[show_shopthepost_widget id="4886031″]
Christmas Details & Candles
Small Christmas accents are so crucial for tying the entire decor space together. You can add them just about everywhere! Bookshelves, mantles, and entryways are the most common places but you can also these items to a Holiday table centerpiece. Add pine cones into a few decorative bowls around your home or tie some onto your simple garlands. Candles will also be a huge addition to your Christmas Wonderland. Your home will constantly carry the scent of the best time of year. Think rich fir, teakwood and mahogany smells, or go with something more sweet like snicker-doodles or sugar cookies.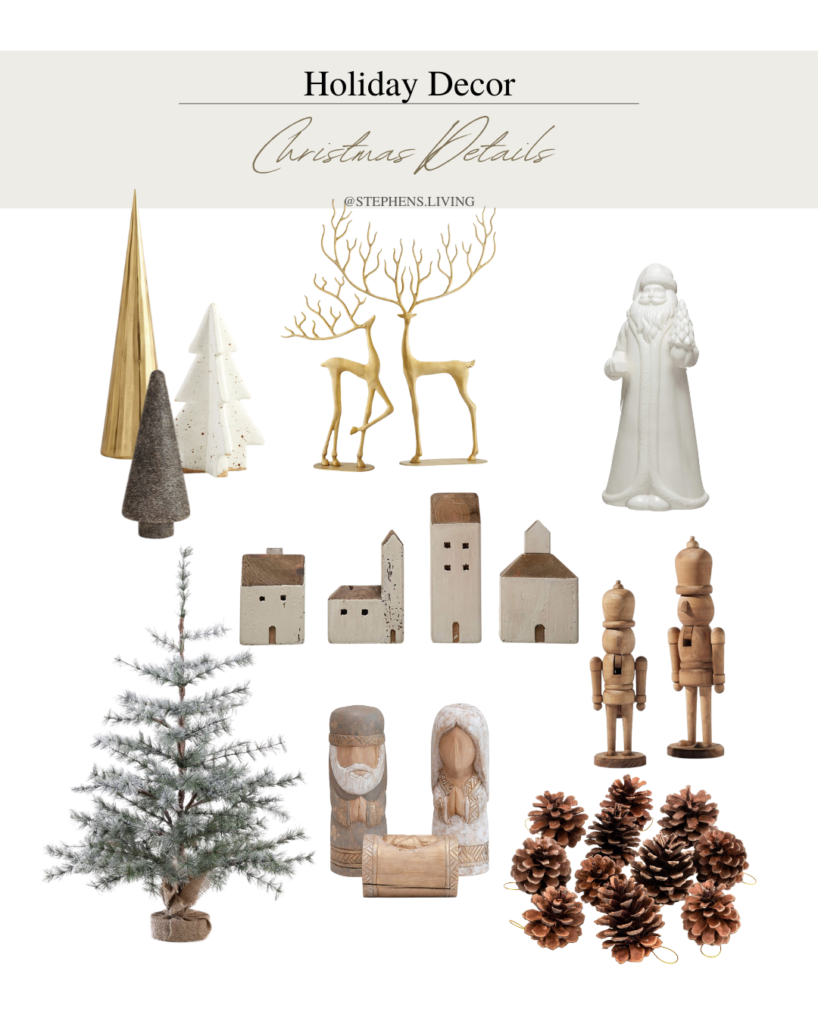 [show_shopthepost_widget id="4886889″]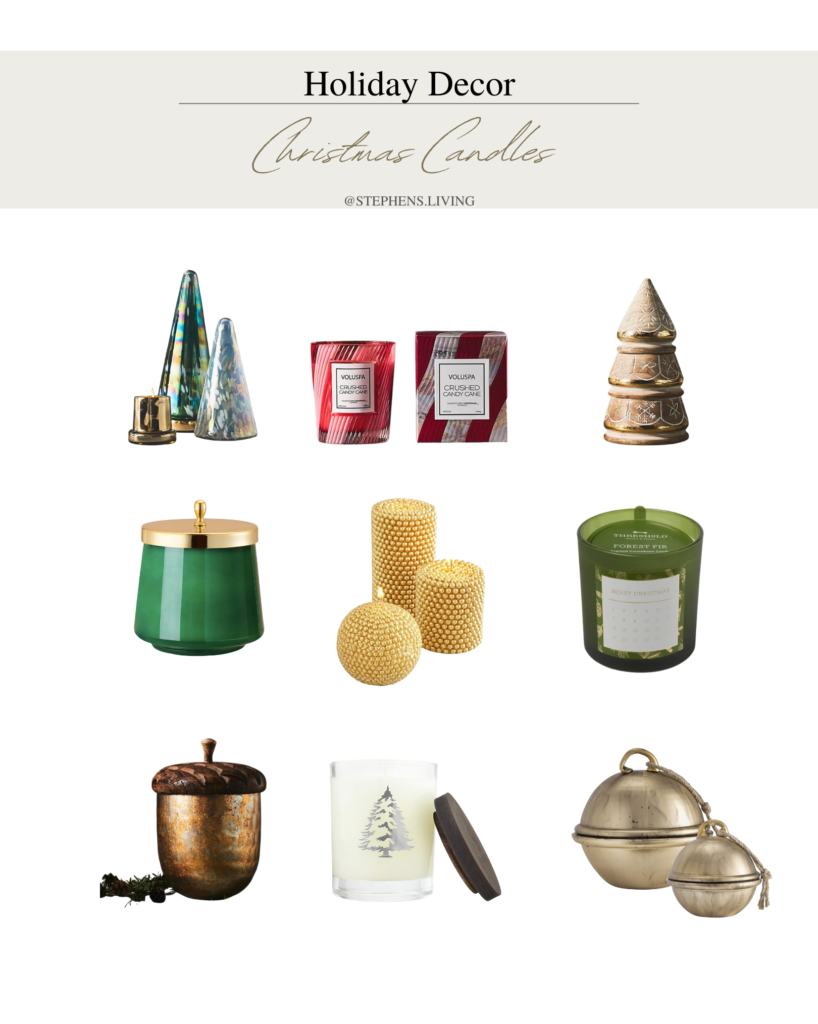 [show_shopthepost_widget id="4886892″]