Built To Inspire
Central Illinois premier home builder
Stephens Homes brings 20 years of craftsmanship, elegance and innovation to homes. Established in 1999, Stephens Homes reputation for unmatched quality is a result of our dedication to the highest standards and our commitment to innovative design and customer satisfaction.
We have stood the test of time as one of the most sought-after home builders for those looking to have a home that is created for them. At Stephens Homes we treat each home that we build as our own, ensuring that the best products, craftsman in the industry, and suppliers are involved while maintaining open communication with all of our clients every step of the way.
We are personally involved throughout the planning, construction, and follow-up phases to ensure superior standards are exceeded.
This is why at Stephens Homes we only build or renovate 15-20 homes per year, this allows us to work closely with each family in creating their desired home.
We've wowed over 600 families in the past two decades, transforming their visions into beautifully appointed dream homes that are built to stand the test of time, both structurally and conceptually.
Our family spent over a year searching for our "forever home." After a lengthy online search and dozens of home tours, we were not satisfied with our choices and decided to explore building a new home. When evaluating the local builder options, we were drawn to the style and features of Stephens Homes.
We called Jason Stephens to schedule an in-person meeting inside one of his spec homes. Jason walked us through the building process and discussed several different floor plans that would be within our budget. In the fall of 2020 we decided to trust Stephens Homes with building our "forever home."
Jason and his team laid out their workflow plan and kept in close communication with us every step of the way from making key designer choices to selecting vendors who tackle different aspects of the house. A few issues arose during the build with materials and the subcontractors, which is to be expected during every new build.
Jason and his team were quick to course-correct and make us feel comfortable with the work that was taking place. After breaking ground in the winter of 2020 we had a finished home in June of 2021. We couldn't be happier.
The one year punch list was very minimal and was completed leaving us with a great home for years to come. I would strongly recommend considering Stephens Homes to anyone looking to build a new home.
-Aaron and Katheryne R.
If you are looking for a professional and skilled builder with years of experience and attention to detail call Stephens Homes. Stephens Homes is focused on honesty, integrity, excellent communication skills and is a quality contractor.
My husband and I can't say enough good things about Jason and Brian and their crew. They always went above and beyond and the process went smoothly from start to finish. I recommend Stephens Homes all the time and I would definitely would build with them again.
– Kale & Erica Wallace
I don't even know where to begin!  Jason was the most amazing builder to work with and built us the most beautiful home we could have ever asked for! Jason was very transparent, easy to work with, easy to talk to and was right there when he needed to be. Jason went from our builder to a friend. I assure you will never find someone as dedicated to your home build as Jason Stephens.
-Dana & Ashley Mingee
 Not sure where to start? Here at Stephens Homes we draft our own plans. It's more than just picking out finished. We take already existing plans and customize them from top to bottom to fit your families needs.
 We know you've got a lot of ideas of how you want your home to come together. The full custom option mean you sit down with us and create your home from the beginning to the end. A home unique to you.
When completing a space we merge beauty and function.  After years of design our team is here to help you design your home every step of the way. From the exterior, to the interior and everything in between.
We've wowed over 600 families in the past two decades, transforming their visions into beautifully appointed dream homes that are built to stand the test of time, both structurally and conceptually.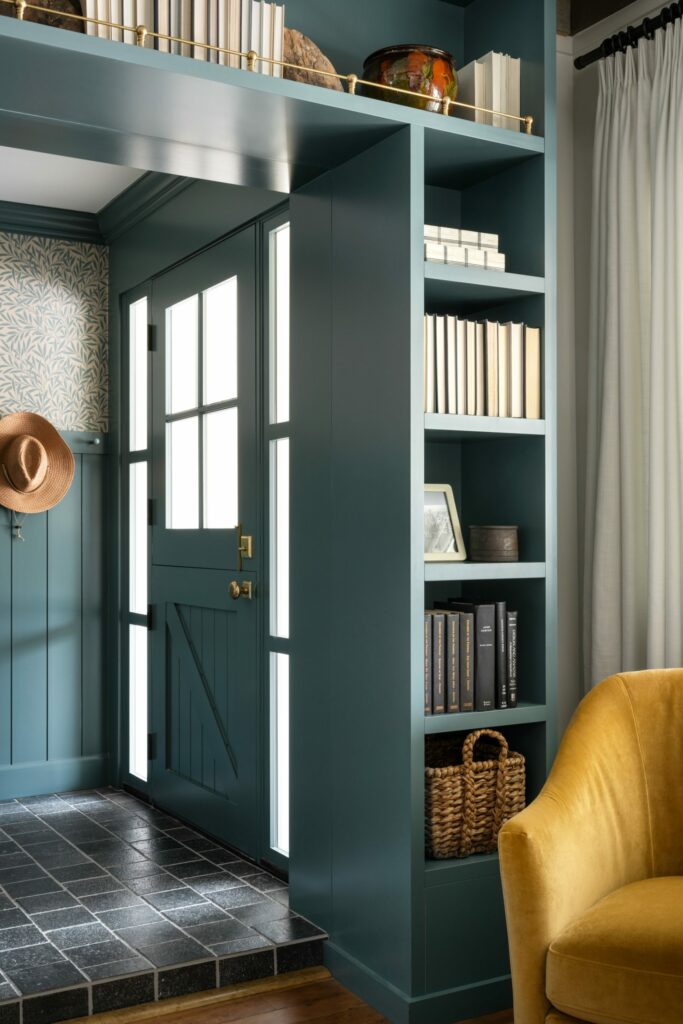 Choosing your Homes Interior Color Palette
Paint colors, interior trim, and the color of the cabinet finishes are all things you'll have to choose when building your home! While this can seem overwhelming at first, with a bit of guidance and knowledge, anyone can create a beautiful and cohesive interior...